Darren Bishop is to step down as manager of the Louth team due to family commitments.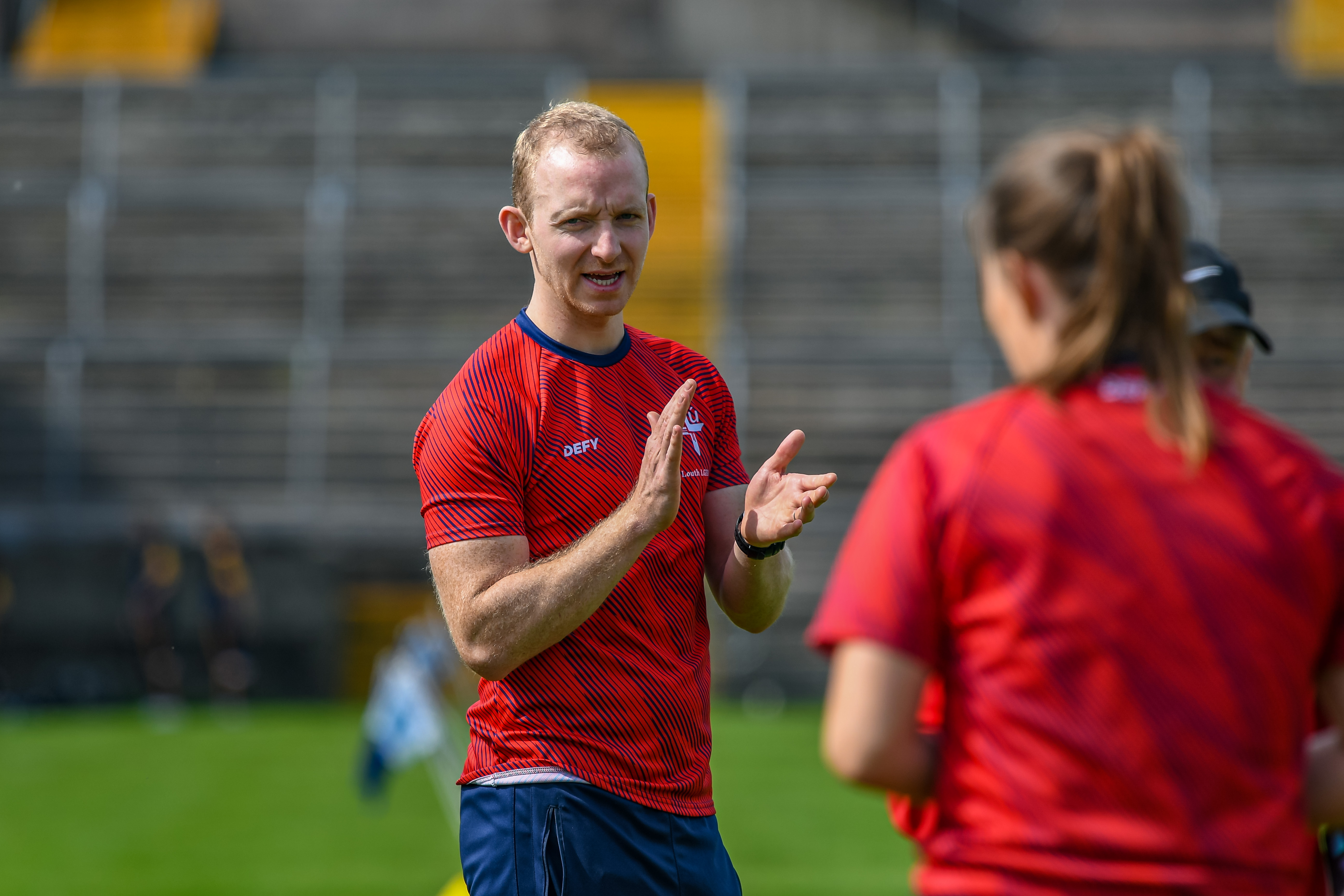 The Monaghan native who took over after the untimely passing of Micheal McKeown in the summer of 2018 and guided the county to a Leinster Final win and that year's All Ireland final where they lost to Limerick.
After a very impressive campaign where they won six of their seven matches, Louth and top the table only to be beaten by Antrim after extra time in the League semi-final.The lessons of that loss was put to good effect as they romped to victory over Carlow in the Leinster final, followed by impressive wins over Carlow, London and a resounding semi final win against Antrim making up for the disappointment in the league semi final, before impressively defeating Fermanagh in Croke Park to claim the All-Ireland title.
Bishop released a statement to the players in which he thanked them for their efforts over the past 18 months and expressed his delight that they got their reward with victory in the All-Ireland Final and wished them best of luck in the future.
He expressed his gratitude to all the backroom team and Co Board officials.
"It is with a very heavy heart that I have decided to step away and this is due to primarily to family commitments. The birth of my two boys have changed my priorities in life and my family deserve my full attention.
"I have thoroughly enjoyed being your manager and I feel very privileged to be given this opportunity. Collectively as a group you have been fantastic to work with. Anything that I ever asked of you during training and matches was always followed through.
You ultimately got what you deserved at the end of this year by winning the All Ireland title and I was delighted for you all.
"Going forward for this team it's important that you remain focused and driven to continue to seek those high standards and expectations you achieved this year.
The Monaghan man thanked the backroom team of David Shevlin as coach, Brigid Russell and Pat Carr. Each one brought their own unique set of skills to the team and without them nothing would have happened.
"I would also like to thank Laura Grills as physio, Martina Nolan and Cliondha Russell for their great effort and commitment, while two men that deserve praise are Warren Mathews and PJ Mc Grane they brought your year to life with the fantastic photography and video analysis.
"To the members of the county board and both the present and past chairmen Liam O' Neill and Dermot Woods I would like to take this opportunity to thank them for taking the gamble of taking me on last year and this year. For me personally it has been a fantastic experience and an opportunity that I will always be grateful for," added Darren who concluded by saying that he wished the players the best in their future endeavours and that he looks forward to meeting up with the squad at the All Ireland medal presentation night.

Report by Dermot Woods
Louth LGFA, P.R.O.