What a night!
A great celebration of Ladies Football at the Louth LGFA 2022 All Star Awards Night held in Segrave Barns Togher on Friday 3rd February.  Representatives from Louth Ladies Football across the county joined to remember the fantastic year, and to honour the players at all levels.
We were joined by Leinster LGFA Vice President Arthur Corrigan  and our sponsor Blackstone Motors and Kit Henry Louth Ladies Senior Manager, and the night was compared by Colm Corrigan LMFM.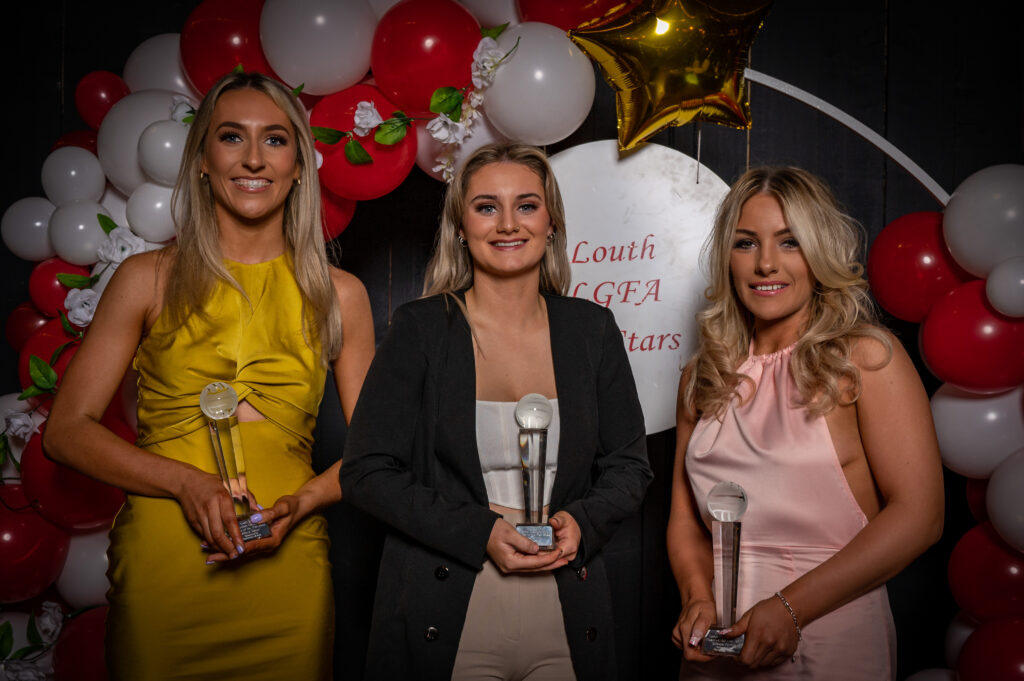 All Star awards for players at Senior Intermediate and Junior level were announced and the Senior player of the year was Niamh Rice (Cooley).  Aideen Dunne (Naomh Fionnbarra) was awarded Intermediate player of the year and Rebecca Carolan (Glen Emmets) Junior player of the year.
The Senior team of the year was
Ellen Brodigan, St Fechins
Hazel Malone, Cooley
Eilis Hand, Geraldines
Rachael Beirth, St Fechins
Aisling O'Doherty St Pats
Patsi Boland, Cooley
Caitin Curley, St Mochtas
Ceire Nolan, St Fechins
Aine Breen, St Pats
Lucy White, Cooley
Grace Treanor, St Pats
Niamh Rice, Cooley
Lauren Boyle, Cooley
Kate Flood, St Pats
Ciara Woods, Clan na Gael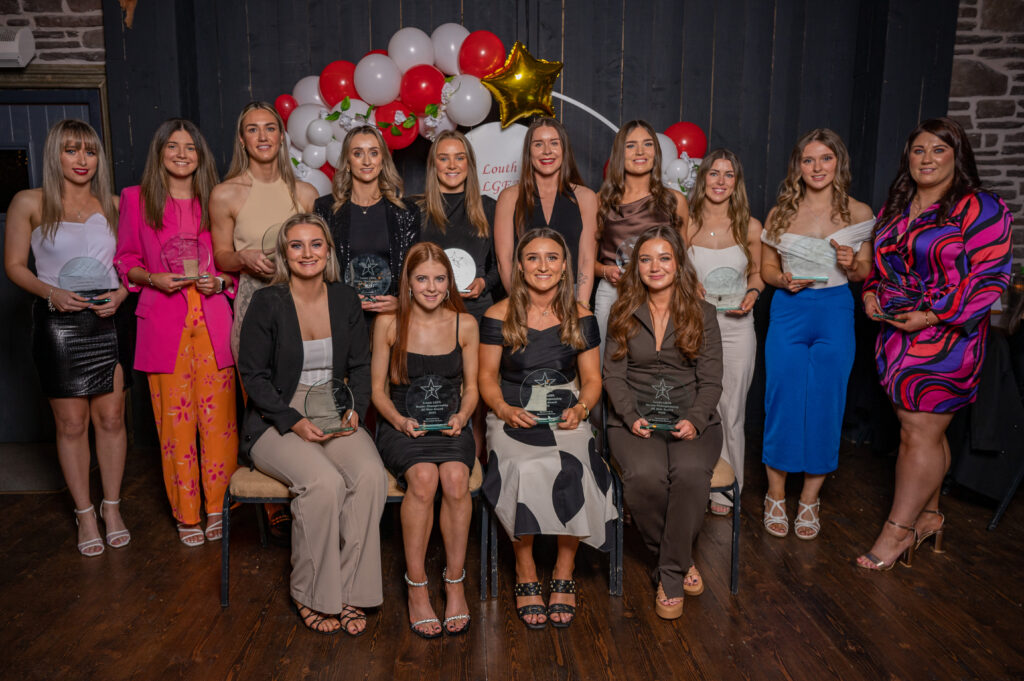 The Intermediate team of the year was
Kelly Cunningham, Dreadnots
Niamh Devlin, N Fionnbarra
Cody McAvot, St Marys
Caitlin O'Reilly, Oliver Plunketts
Roisin Osborne, N Fionnbarra
Heather Rogers, N Fionnbarra
Amy Grant, N Fionnbarra
Aideen Dunne, N Fionnbarra
Ciara Eccles, St Marys
Abbie Sheridan, Hunterstown
Grace Rogers, N Fionnbarra
Naoise McConnon, St Marys
Eimear Callaghan, St Marys
Marie Doyle, N Fionnbarra
Leanne Sharley, N Fionnbarra
The Junior team of the year was
Katie McCabe, Glen Emmets
Niamh O'Brien, Mattock
Rebecca Carolan, Glen Emmets
Olive Maguire, Glen Emmets
Caoimhe Creighton, Dundalk Gaels
Niamh Dooley, Mattock
Aine Carolan, Glen Emmets
Jade Gilkes, Glen Emmets
Aoife Russell, Glen Emmets
Victoria Prendergast, Young Irelands
Michelle O'Hagan, Cuchulainn Gaels
Rebecca Tully, Glen Emmets
Rachel Leonard, Glen Emmets
Maria Reid, Mattock
Lucy Watters, Mattock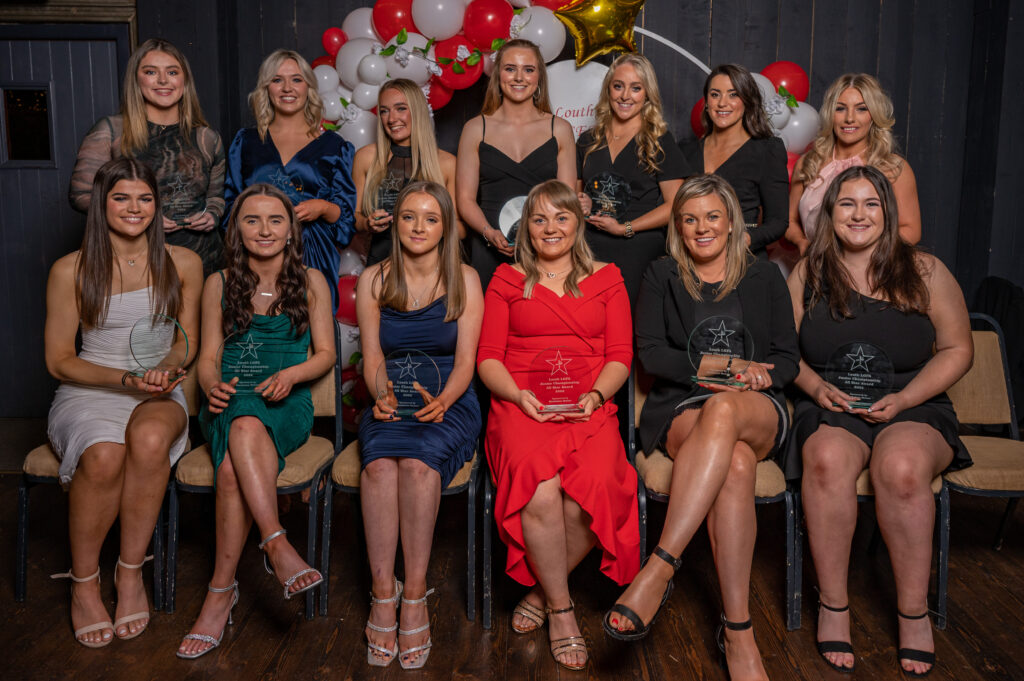 Report by Martina Nolan | Photos by Warren Matthews