Dermot Woods got reactions after Sunday's finals:
Reflecting on St Patrick's historic senior championship victory, Aine Breen said it was a very special feeling to finally get their hands on the trophy, particularly after the disappointment of missing out in the 2022 final.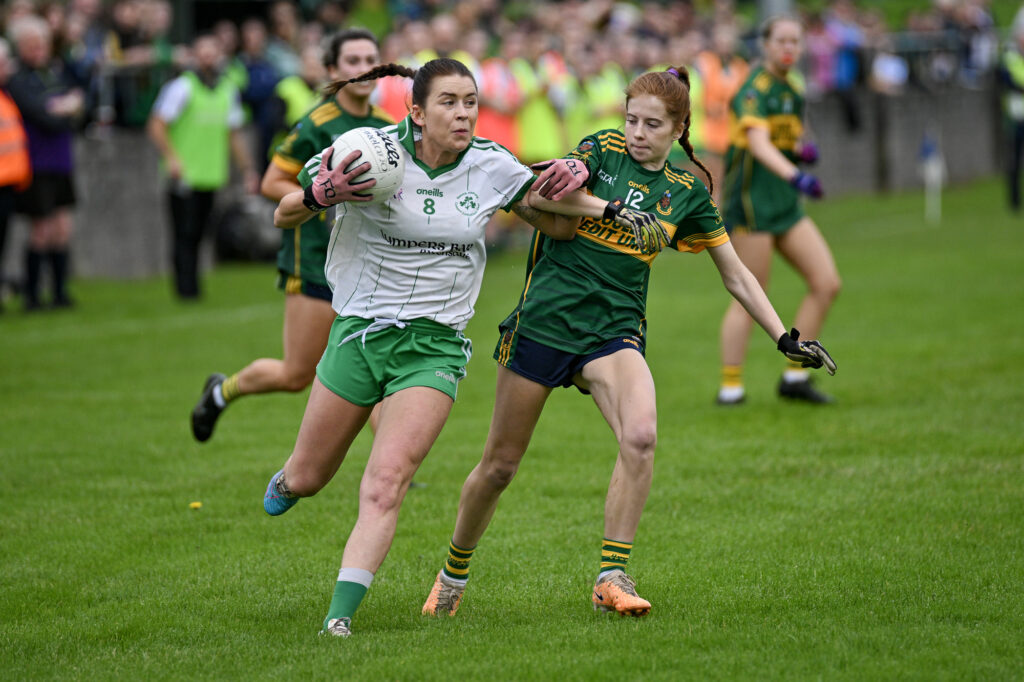 "Winning the county championship is always a fantastic moment for any club, and the first one is always going to be a memorable one. I think coming back from the loss of last year really was the driving factor behind it", explained Aine who revealed that they were determined to set the record straight this time out.
"We started training last year without a manager because we wanted it so badly and it took until February/March to finally get the management structure in place. And it really paid off for us, having won the championship and the league this year. 
"It's always great to have a new voice around the place. From the moment Donie Kane came into the club he was fully committed and left no stone unturned. Even without knowing us, right from the start he brought that belief and desire that maybe we just lacked in previous years".
The Louth captain added that this improved mindset was crucial when it came to getting over the line on Sunday.
"In terms of the game itself on Sunday there were so many moments throughout the game that drove on that belief and desire. It was a physical game and we always knew it was going to be, and last year maybe we just didn't have that physicality.
"You certainly couldn't fault one girl's performance. We all worked for each other, be it girls tracking back and absolutely busting themselves to get in blocks and interceptions. Those are the type of moments that are always going to lift a team and keep us going right until the very end."
Despite that level of performance, the Pats faced a nervous finale as Cooley came stroking back, but according to Aine, the players once again had the answers.
"In the end it really could have gone either way, but nobody put their head down when it came to a two-point game. When Rebecca pulled off one of the best saves of her career, I think we all knew then we had it. 
"I think we all felt as though that final whistle was never going to be blown, and when it did you could see how much it meant to not only the players but the parents and supporters. And it was such a special moment, that we could finally do it for each other and make our families and our club proud", she continued and pointed out that the squad is already looking forward to the next challenge.
"After having enjoyed ourselves we're back to training now to look ahead to our first Leinster game which is away to the Wicklow champions, so hopefully we can keep our season going."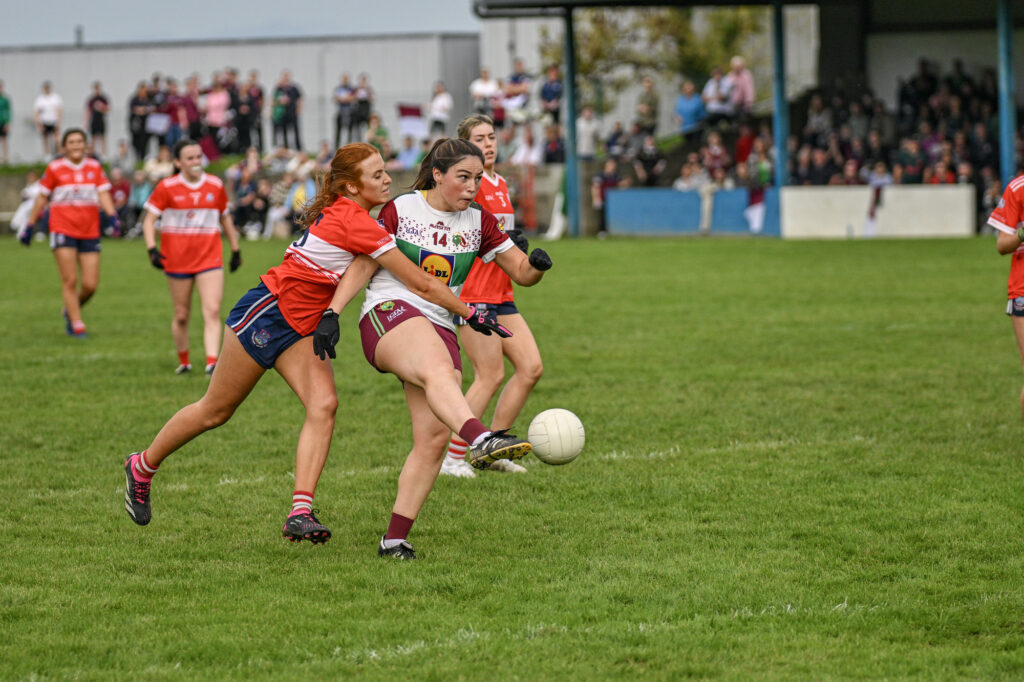 After her side's thrilling victory in the Louth Intermediate Championship Final, Oliver Plunketts/O Raghallaighs captain Emma White was naturally delighted with a victory that meant so much to all connected with the Drogheda outfit.
"It's hard to put Sunday October 8th, 2023 into words but it's a day that will go down in history for the Oliver Plunketts/ O'Raghallaigh's Ladies Team. Winning the Intermediate Championship means a lot to both of the clubs. It really is quite hard to believe that two small town teams have come together to create such a successful team in a relatively short period of time. We all look forward to see what the future holds for not only our ladies team but all of Oliver Plunketts/ O'Raghallaigh's under age teams too", revealed Emma who explained that victory was a reward for a lot of dedication.
"On Sunday all of our hard work paid off. It was a tight game that was nail-biting for onlookers in the second half. Hunterstown came out fighting in the second half after being one point down at half time and they put on a great performance to lead by three points for some time. Thankfully all of us on the Raghplunks team did not drop our heads and we fought back hard to eventually take the lead and kick on to win the game in style", she added before paying tribute to all who had made the day such a memorable occasion.
"All the team would like to express their thanks to referee Paul Finnegan and all of the match officials for officiating a great game of football on Sunday. We would like to thank Lann Léire C.P.G for allowing us to play such a special game in a great setting. Thank you to Louth LGFA for coordinating all our fixture all year round. To all of our supporters and everyone who came out to support us on Sunday we cannot tell you how much your cheering, clapping and kind words mean to us. To our coaches Dave and Adam and all of the background team thank you for all your support and guidance this year… you believed in us when we didn't believe in ourselves at times.
"We would also like to acknowledge two team members who were not with us on Sunday as they have recently changed their roles from team members to overseas supporters. Sarah Callan cheered us on all the way from the Middle East and Shauna Kinsella encouraged us from Australia. We can't wait to show you the trophy when you come home girls!"